Dances with pencils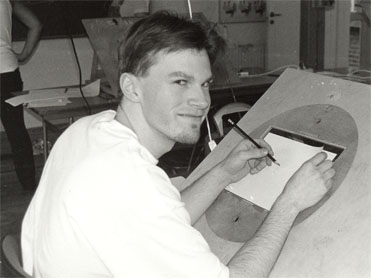 Hi!
This is the part where I'm supposed to tell you a little about myself. These "who am I"-parts of the homepages are always popular amongst the homepage surfers out there, and since I would hate to disappoint you I have also made one on my page...
My real name is Jakob Kramer Hero, but when I draw, I only use Jakob Kramer - both because Hero is a name I have only recently added after marrying, so many people simply only know me as Jakob Kramer, but also because I try to avoid unfortunate misunderstandings... I'm only one comma away from being "Jakob Kramer, Hero"... and that would be too much, now wouldn't it?
I'm 48 years old, and work as a freelance illustrator & animator. If you feel like reading all the naked facts about me, I recommend reading my cv (all those not interested would be bored stiff if I wrote it all here). I will however tell you that my main interests are drawing, telling stories and working with children (well, some call it work). It's fairly easy to combine these interests, even though I'm not drawing children's books all the time!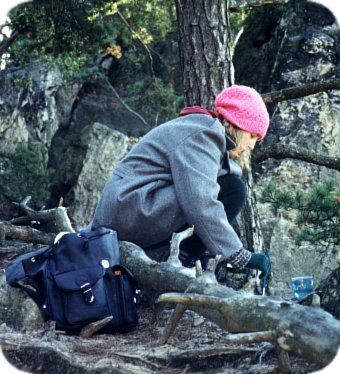 I'm married to, and in the photo my wife's painting a water colour painting in the mountains of The Czech Republic.
You know how you look for the perfect girl? I mean, not only a girl who looks pretty and cute, but who's also artistic, intelligent, emotional, feminine, talkative and with the most sparkling eyes and shining smile you can imagine? And who loves you as you love her?
This is how I feel about her.
I've asked Rachel to keep an eye on my homepage when I can't be here to read your messages and suggestions. If you want to write her, just use my email address and let the subject be "Rachel".
I wish you a pleasant stay at my homepage!