Buy mascot, logo and illustrations online
A mixed bag of goodies..!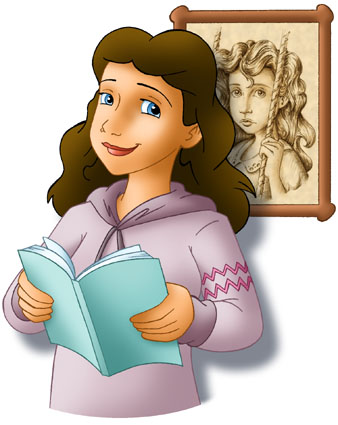 When I make illustrations I usually sketch several different designs for mascots or backgrounds. These designs often look very different from the finished illustrations, but they always have the same high quality as the design that is actually chosen in the end.
In stead of just letting all the exciting sketches collect dust, I have chosen to clean-up and finish the best of the designs whenever I have the time to do so. This has created an interesting collection of drawings and illustrations that you now have the opportunity to buy and use just as you like.
You can choose between either buying the right to use a design (that is, you may use the design as you wish royalty free, but the same design can still be bought by others), or you can buy the full ownership of a design (that is, you may use the design as you wish royalty free, and it will be owned by you and you alone). It will of course not be possible to buy ownership of a design that has already been bought to use previously. A design that is bought to own will also be removed from the gallery.
Buy in the original uncompressed Photoshop format (PSD) at prices starting around US$ 35 / € 27. The price includes conversion to any bitmap format you desire (JPG, PNG, TIFF etc.).
Full ownership or right to use
The illustrations are sold from this homepage through Paypal. You can pay using your Paypal account or using your debit or credit card. I will receive an email as soon as the payment is complete and will immediately upload the original file for you to download at your leisure. I check my email several times every day, but don't hesitate to contact me if you are in a hurry. You'll find my contact information by clicking "contact" in the menu.
Don't forget that you of course also have the option to order a custom mascot or illustration. Simply use the links in the menu to read the details and see samples.
Designs for sale
At the moment 120 illustrations are for sale, and I continuously add new ones.
Green border: The illustration can only be bought to use, not to own